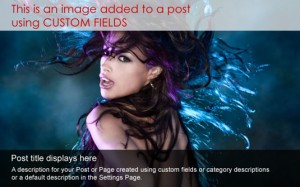 Oops! Unfortunately, the Quality Control Department* at Studiograsshopper failed to spot a rookie coding error in version 3.3, released 14 September 2010, resulting in some users not being able to Save changes to the DCG Settings page after upgrading.
Although there was an easy workaround for this problem, described in this support forum post, I know how frustrating it can be to have to faff about fixing a plugin author's mistake…. Hence, version 3.3.1 released today.
Version 3.3.1 Information
Requirements
Requires WordPress version: 3.0
Tested up to WordPress version: 3.0.1
Changelog
Released 15 September 2010
Bug fix: Fixed options handling of new 3.3 options in dfcg-admin-core.php and dfcg-admin-ui-screen.php
And finally…
Many thanks to those users who posted useful feedback on the support forum and helped me track down the issue in such a short time frame. That's what I call "community"!