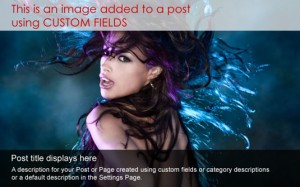 Just a heads up to announce that the new version of DCG 3.3 (currently in final testing) brings not only new features, but also the requirement to have WordPress 3.0+ installed.
Like many plugin authors, I want to make use of the continual development of WordPress to bring new and improved functionality to my plugins.
The new version of the DCG incorporates Post Thumbnails and Custom Post Types, hence the decision to make WP 3.0 a minimum requirement.
Release date? Very soon. Really. I promise….