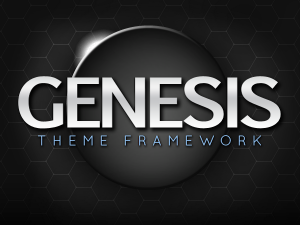 If you haven't yet heard of the fabulous new Genesis theme framework for WordPress by those wonderful people at Studiopress, get yourself over to their site and check out the demos!
At last a "real" framework, using the child theme concept, that will revolutionise your approach to theme design and customisation. Really, the coding is great, loads of built-in features (Twitter feed, SEO, custom widgets, etc), highly extensible and, once you get to grips with "hooks" and "filters", will completely change the way you build WordPress sites.
Plus, with access to the excellent Studiopress Support Forums you will be hard-pressed to find a better WP theme package.
(PS: Clicking the big Studiopress ad in my sidebar then purchasing Genesis will earn me an affiliate sale – which is a nice way of helping to support me in the continued development of the Dynamic Content Gallery. Thanks!)
5 reasons to buy Genesis
Designed and developed by two big names in the WordPress world – Brian Gardner and Nathan Rice.
Uses child theme concept, which makes upgrades extremely easy and adds huge extensibility possibilities.
Packed full of in-built features – SEO (meta descriptions, keywords, follow/no-follow options etc), custom widgets, layout options, etc.
Comprehensive suite of "Genesis hooks" to allow infinite customisation possibilities.
Expert and top-notch support at the Studiopress Support Forums.
Dynamic Content Gallery and Genesis
Adding the DCG to Genesis child themes is not difficult, especially now that version 3.2.2 of my plugin introduces a DCG Widget, as many of these child themes are heavily widgetised.
Alternatively, the DCG can easily be added via the child theme's home.php file or, for even more flexibility, by using Genesis hooks and filters.
As a Senior Moderator at the Studiopress Support forums, I've already written some Genesis-specific tutorials over there for using the DCG with Genesis, and more are planned for the coming weeks as new child themes are released. I shall also be providing customer support in the Studiopress Support forums for Genesis users of the DCG. No need for non-Genesis DCG users to panic though – I will, of course, continue to give full support for my plugins here as usual. 🙂